The capability to view your battery percentage immediately in the status bar was one of the iOS users' most desired features since the release of the iPhone X in 2017 and was reinstated by Apple this week.
Since the release of the iPhone X with the notch, Apple has prohibited customers from viewing their current battery level immediately in the status bar. Instead, they must slide down to the Control Center.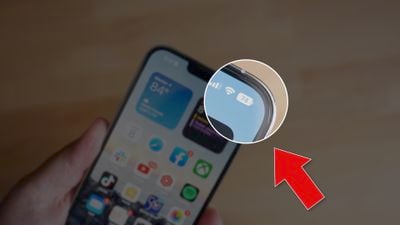 That will change when iOS 16 is released in a few weeks. A new setting in iOS 16's fifth developer beta enables users to constantly see the battery level in the status bar.
Since the iPhone X, every flagship iPhone has topped it, although not all users of well-known iPhone models will like this new function.
The following iPhones will have the option to show the battery level right in the status bar:
iPhone 13 Pro Max
iPhone 13 Pro
iPhone 13
iPhone 12 Pro Max
iPhone 12 Pro
iPhone 12
iPhone 11 Pro Max
iPhone 11 Pro
iPhone XS Max
iPhone XS
iPhone X
The battery % option is not available on any other iPhone, including the iPhone XR, iPhone 11, iPhone 13, and iPhone 12 minis. We will have to wait and watch as iOS 16 is still under beta testing and Apple may decide to add more iPhones to the list in the future.
It's not quite obvious why Apple decided to restrict this feature's availability, although it might have to do with the smaller displays' space limitations.